Senior Downsizing and Moving Presentations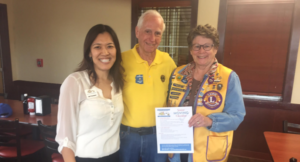 Transitioning, relocating, downsizing and moving, can all be overwhelming and challenging, especially for seniors.
That is why Smooth Transitions® exists, to help you through these difficult times. That is also why we offer Free Presentations throughout the Phoenix East Valley area.
We provide energetic, fun and functional information to residents or those who are thinking about, or planning to downsize and/or move.
What our presentations offer:
You will learn about challenges older adults face when dealing with downsizing and moving.
You will learn tips to save time and money when planning for a move.
You'll learn how to reduce your stress and be able to worry less.
You'll discover what you can do with all your stuff!
We'll help you determine how and where to start.
Smooth Transitions® helps seniors or helps those helping seniors simplify their lives, which in turn gives them more freedom to enjoy life.
It's never too early to start planning, sorting and weeding things out, even if your move isn't planned until sometime in the future.
Watch for a presentation near you, or book a presentation for your group today...