Overcoming the Challenges of Moving a Senior Citizen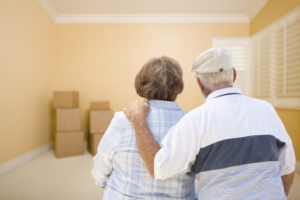 Let's face it, moving is not fun! It's hard work, it's change, it's relocation, it's often downsizing, and it can be overwhelming. And for the senior citizen, it can be one of the most difficult transitions of their life. Their home is not just any house, or just a roof over their head, this is where their heart and hearth is.
Why is it so hard for a senior to move?
They are often leaving "the family home", the place they raised their family.
They are leaving the place they have lived like what seems forever, and finding a new home that feels just right isn't always easy.
They are leaving familiar surroundings.
They are moving into a smaller living space, which could mean a retirement or assisted living apartment, which means downsizing and disposing of treasured items, collections and the things they are comfortable with.
They could be experiencing health issues which makes them feel very insecure.
Their family members may have moved away and are no longer easily available to help with decision making or the actual move itself.
As you can see, they feel they are leaving their life behind…what a difficult thing to face.
How can you help the senior in your life relocate easier?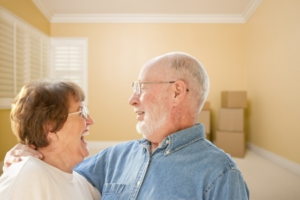 Good communication is key to making the transition smoother. To begin with, the conversation about the need to move, or when to move may be difficult. They may be sad, apprehensive, and feel threatened. It takes time to grieve, and to come to grips with some of realities of this new part of their life. There may be the feeling they are losing control of their life, but if you include them in all the decision making and planning, chances are it will go a better. Give them time to accept this new change.
Planning for a new home…Do your research first. Find communities that will offer them the lifestyle and living conditions that will be comfortable for them. If possible, find locations that are close to you or other members of the family. Then arrange for tours of the locations you have identified, so your seniors have an opportunity to visualize themselves living there, meeting new friends, possibly having less responsibilities, and enjoying activities. Senior Living Placement Specialists are a valuable, free resource to help you navigate thi8s decision. Contact us if you need referrals to our trusted partners.
Hire a Senior Move Manager. Senior Move Managers are trained professionals who can help you with:
Sorting and organizing
Arranging for dispersal of items that will not be moving with your senior…

Donations
Estate Sales
Disposal
Recycling
Auction

Creating a floor plan of the new residence, which can add clarity and enthusiasm.
Professional Packing
Coordinate Move Day
Unpack
Set-up and organize new home
Grocery or other household shopping
Do change of address
And so many other things…
A Senior Move Manager will help make a challenging situation easier for everyone, they can save you time, effort and emotional stress.
That's where Smooth Transitions® Phoenix East Valley comes in…
Contact us to learn how we can help you and/or your family cope with a senior move anywhere in the Phoenix East Valley area. We would love to serve you.